Did you know that the Corvallis-Benton County Public Library offers a book club for children beginning to read on their own? If your child is looking for encouragement in his or her beginning reading skills, wants a chance to talk about books with other children, and take part in fun activities, check out this book club! Titles for this book club are selected from the Early Reader (E-R) collection at the library. Parents are welcome to all meetings!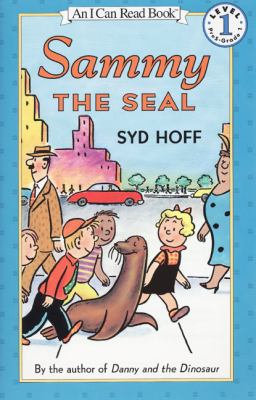 This month My First Book Club is reading
Sammy the Seal by Syd Hoff
.
The next meeting is Wednesday, June 1st, 2011 from 3:30 - 4:15 p.m.
The book club meets in the library's Youth Activity Room. A limited number of copies of this month's title are available at the Youth Reference Desk. For more information, please contact Youth Services at 541-766-6794 or email
dana.campbell@ci.corvallis.or.us
.
Anxious to see what life is like outside the zoo, Sammy the seal explores the city, goes to school, and plays with the children but decides that there really is no place like home.